Book Writing
I Just Wanted to Fly
I Just Wanted to Fly is Jim's story of his journey from seeing an American Airlines airplane at age 5, deciding he wanted to be a commercial airline pilot, believing he could and fulfilling that dream 26 years later. It is a fascinating and remarkable story particularly because he is a Black man who grew up in a segregated society and faced challenge and resistance nearly every step of the way. Digital Book, Audiobook and more available now at www.ijustwantedtofly.com.
Open a Window, Walk Through a Door, conceived, developed and created by Joan Cuyjet Tilmon, is a poetic journey through many of life's challenges offering ideas and solutions that shed light on living a fulfilled life of joy and happiness.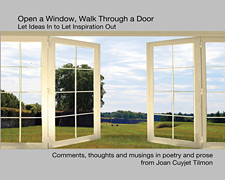 Preview the book here.
Available from www.blurb.com in hardcover, softcover and as an iBook.
Jim Tilmon's eBook is now available at Amazon Kindle and iTunes/iBookstore and Barnes & Noble, Sony ReaderStore, Kobo
and
Copia
Purchase from Amazon Kindle HERE
Purchase from iTunes/iBookstore HERE
Purchase from Barnes & Noble Nook HERE
Purchase from Sony ReaderStore HERE
Purchase from Kobo HERE Purchase from Copia HERE
Click HERE to visit AgeAttitude.com for Jim's updates and information about the art of living well and long.
WORKS IN THE WORKS
I Just Wanted to Fly! - an Autobigraphy
Level Your Wings and Fly – A Flight Plan for Your Life
Don't You Ever Forget It! - My Father's Wisdom
It All Comes Back to Tennis - A Game Plan for Living
For Children:
Oliver Owl's Perfect Christmas
Biplane Billie's Wonderful Day
Jim Tilmon is also available as a voiceover talent and actor
Speaking inquiries and requests may be made by emailing jimmedia!live.com.